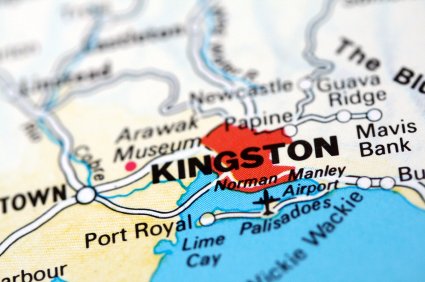 It's a melting pot of everything Jamaican, Caribbean even – capital city Kingston and its urban extension St. Andrew. They're the smallest parishes in an island of a little over four thousand square miles in area but arguably the most influential one at the historical, cultural and industrial level – Kingston has earned the description Heartbeat of Jamaica.
Unfortunately for many years the Kingston Metropolitan region has had a shadow cast over it by its residents and Jamaicans in the diaspora. Dubbed a crime city, the metropolis has been affected by many vices so much so that little attention has been placed on the many glorious achievements of its inhabitants and its physical and geographical attributes aplenty.
Home of the 7 th largest natural harbor in the world
Whereas the island's overall reputation internationally has been punctuated with glowing commendation for the rural area tourism offerings – Negril's 7 Mile beaches, Montego Bay's nightlife and casual appeal, Portland's pristine beauty, Ocho Rios' fiesta of foliage, the rustic backpacker's getaway off-the-beaten-track South Coast, there is an ambiguity in what Kingston offers as the heartbeat of Jamaica and the Caribbean.
This is the pulse of city Kingston. The capacity to find oneself in the serenity of the Blue Mountains crisp verdant landscape and within half-an-hour or less be in the hustle and bustle of Jamaica's central business districts and shopping zones. On the way down the enveloping mountain range – make a stop at gourmet eatery EITS – Europe in the Summer or the popular Café Blue for principal brand Blue Mountain coffee served in its original climes. A quick right turn at the brow of the range and up Skyline Drive is a great escape for authentic Jamaican music on a Sunday evening at 'Dub Club' – Do inhale the breathtaking view while enjoying the live music. Much of the week can be spent enjoying great live or recorded music – after all Kingston packs into its geography the birthplace of Reggae, (and less talked about genres) Trench Town. Be aware that we may actually have the most recording studios per square mile worldwide (highest concentration is in the Eastwood Park Gardens Area)! The prevalence of hole in the wall recording spots may in fact be reason enough to have street dances everyday of the week and you can be sure to enjoy a myriad of musical and dance forms at these sessions. It is no small wonder that the city of Kingston also recently received Creative City of Music designation from UNESCO and The Blue and John Crow Mountains inscription to UNESCO's prestigious World Heritage Sites List.
In that vein, make sure to pay a visit to the city's arteries of academia also nestled close to the mountain range which are reservoirs of Jamaica's colonial history and intellectual outgrowth.
Up South Camp Road you will want to take in a match at Sabina Park – West Indies is playing so you can expect to find a perfect marriage of curry goat lunches, a Caribbean music 'cohobblopot' and a rousing game of cricket! For the track and field aficionado – Kingston is home to the mecca of track and field – The National Stadium. Need added proof that music is part of everything we are, outside in the main parking lot is the not-so-new but very vibrant Mas Camp Village home to many a party event.
Late night epicurean adventurers can find many watering holes and restaurants, you'll especially love that Kingston draws on the faire of diverse nations – The Marketplace has a concentration of high-end eateries, but if you want local cuisine of finger-licking quality Vineyard Town local M10 Restaurant serves you well. A glass or bottle of a point wines can be had at corner of South Avenue and Constant Spring Road establishment The Wine Shop and a stones throw from that is delicatessen Susie's Bakery.
On either end of the parish is opportunity for a dip in the blue Caribe and seafood plating that will trigger involuntary drooling. There's Gloria's at the end of the Palisadoes in Port Royal and neighbouring dormitory city of Portmore shares its Hellshire Fishing and Bathing village with us… Aunty Mae's, Texas, Aunt Merl or Prendy's are some vendors to try for the world-renown escovietch fish festival and/or bammy, lobster and shrimp (seasonal) delights.
Kingston is Jamaica's best destination hands down. It is a microcosm of Jamaica incorporating elements of every resort area and affording a world-class wholesome cultural and art scene to boot. Its ideal for the visitor who is keen on learning about the real Jamaica and one who enjoys an urban appeal… only one warning to be given though – you may fall in love with it!