Mr. Robin DeLisser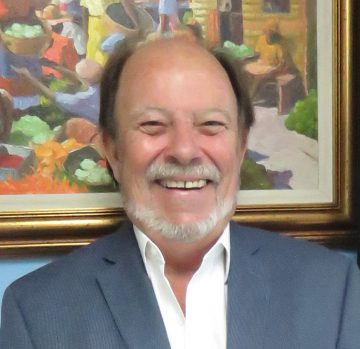 Robin DeLisser has Tourism in his blood and has been a part of different sectors of the industry all his life. He has been involved since the age of twelve as he grew up at Manor House Hotel in Kingston and Bay Roc Hotel in Montego Bay which were both family businesses. It was inevitable that he would study Hotel Management and when the time came he went off to Hotel School in Germany.
He returned to Jamaica and worked for a short period and went off again this time to the United States to study Business Management. After spending some ten years in the US he returned to Jamaica in 1982 and founded along with his wife and business partner Trina, the Half Moon Equestrian Centre at the Half Moon Hotel Montego Bay which added to the diversity of the tourism capital's offerings. When the business became well established he ventured out into distribution with Chas E Ramson.
For the last six years Mr. DeLisser has been the General Manager at Budget Car Rentals.
Robin DeLisser serves on the audit and product development sub-committees of TPDCo. He is a Justice of the Peace for the parish of St. James, a Rotarian and since 1989 and has supported along with his wife, the Trelawny Special Olympics program.