Mrs. Marline Stephenson Dalley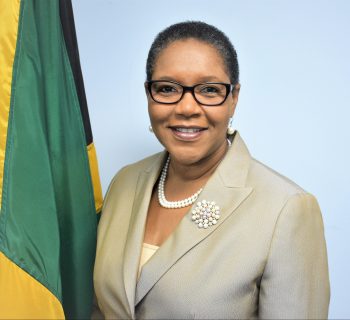 Mrs. Marline Stephenson Dalley is the Corporate Communications & Community Awareness Coordinator in TPDCo.  Before that she served as the Spruce Up Jamaica Coordinator and has been affiliated with TPDCo since 1996 in several capacities. 
A trained broadcaster with over twenty-five years' experience, she has produced and presented several radio programmes and for the past twenty-five seasons hosted TVJ's "Schools' Challenge Quiz".   
Mrs. Stephenson Dalley holds a Master of Business Administration Degree (Marketing) from the University of Technology Jamaica, a Bachelor of Arts in Mass Communications (Honours) from the University of the West Indies (UWI), a Diploma (Distinction) in Public Relations from the Jamaican Institute of Management. Certificates in Marketing and Project Management from UWI and Events Management from the George Washington University.
She has served on several boards including the St James 4-H Advisory Council, Mt. Alvernia High School Board of Management and is the founding Vice Chairman of the John Rollins Success Primary School. She is a Distinguished Toastmaster (DTM), past Distinguished President of the Western Knights Toastmasters Club, past Distinguished Area Governor and Public Relations Officer for Toastmasters International District 81.
She was TPDCo Manager of the Year for two consecutive years – 2013-14 and 2014-15.  Her awards include the St. James 4-H Clubs Outstanding Contribution Award, Kiwanis Club of Providence Outstanding Service to the Community & Contributions in the Field of Journalism Award, Fanfare International Award for instructional Spanish on Radio and Best Academic Achievement Award from the Jamaica Institute of Management among several others.
Mrs. Stephenson Dalley is a Justice of the Peace for the parish of St. James and a member of the St. James Lay Magistrates Association.