Mrs. Kimecia Griffiths-Buchanan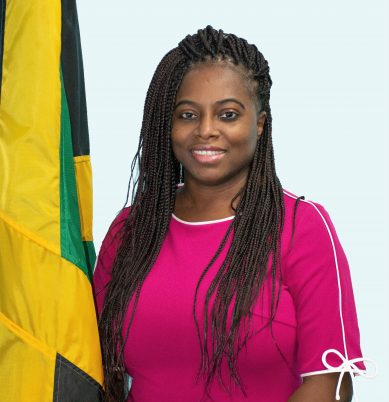 Kimecia Griffiths-Buchanan assumed the role of Corporate and Strategic Management Specialist in October 2019. Her responsibilities include improving the efficiency of processes, through the development and monitoring of strategic objectives.
Her professional career commenced as an Administrator in the legal industry where she spent six (6) years, developing and drafting numerous legal documents for litigations and conveyancing.
She joined the TPDCo family in 2008 as a Junior Administrative Assistant and through hard work and dedication, was deemed fit for numerous promotional opportunities, leading to her current career path. Over the years, Mrs Buchanan also gained experience in coordinating and executing deadline-driven tasks.  
Mrs Buchanan holds a Master of Science Degree in Logistics and Supply Chain Management from the Mona School of Business and Management (MSBM) and a Bachelor of Science Degree in Business Administration from the University College of the Caribbean (UCC). She also gained various certifications including Business Plan Development, Effective Corporate Governance from the Management Institute for National Development (MIND) and Techniques and Practices of Project Management from the Project Management Global Institute (PMGI).
A devout Seventh-day Adventist Christian, her other involvements include active participation as Mentor and Leader in Youth Ministries.   
She is guided by the mantra: "If God leads you to it, He will lead you through it".