Ms. Kimberly Evans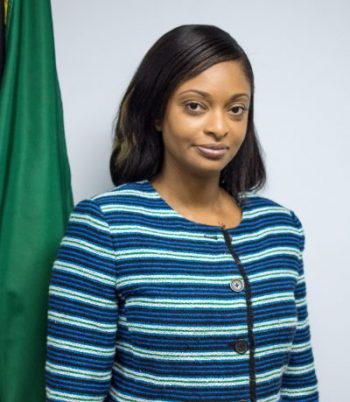 Kimberly Evans is a 8 year veteran of TPDCo's Projects Department.  A graduate of the University of Technology, Jamaica, Miss Evans holds an honours level Bachelor of Science degree in Quantity Surveying.  She brings to the company a wealth of knowledge in the fields of technical services, quantity surveying, project management. 
Currently, Miss Evans serves as TPDCo's, Director of Projects and plays a major part in the execution of projects passing through the organization. She was the company's Senior Manager of Project Operations in her previous capacity.
Miss. Evans holds a Certificate in Project Management and studied Sustainable Tourism Development in Okinawa, Japan. She combines experience and qualifications in the disciplines of Business Economics, civil technology and quantities as well as construction contracts. Miss Evans has a love for construction but balances it with an appreciation for softscaping with artforms.
In her free time she enjoys spending time with family, travel and playing kalookie with friends.