Mrs. Elaine Bradley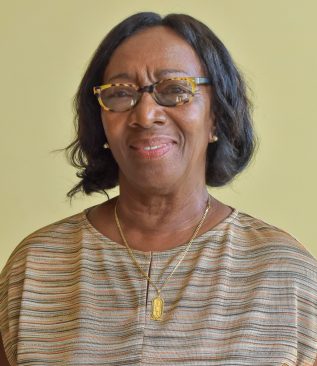 Elaine Allen Bradley has been a prominent community leader in Negril, Westmoreland, where she currently resides, for more than 22 years. Mrs. Bradley has held various leadership positions, including as a past President of the Rotary Club of Negril and a current Assistant Governor overseeing five clubs in western Jamaica.
She has also been involved in the healthcare industry as the Director of Health for the Negril Chamber of Commerce and has contributed to the tourism sector as the past Chairperson of the Destination Assurance Council. In addition, Mrs. Bradley founded and managed a free Orthotics Clinic for children with lower extremity disabilities, served on the board of directors for multiple local schools, led the Neighborhood Watch in her community, and volunteered regularly at a soup kitchen.
Mrs. Bradley is recognized for her involvement with the JAHJAH Foundation, which focuses on assisting Jamaicans in their home country. She organized a month-long training program for 22 paramedics in Negril, conducted by the Israeli Black Cat 69 Crew, and is currently collaborating with the foundation to establish a Dental Clinic that will offer free services to the community.
She became involved in the community of Negril through the Rotary Club of Negril after Hurricane Ivan in 2004 and has worked with the newly established club and other organizations from North America, including Friends of Jamaica, Negril Hardware and Haberdashery, and the Venezuelan Army, and locals in the restoration process.
Mrs. Bradley was born in St. Elizabeth and moved to Springfield, St James at the age of four. She went to Springfield Primary School and Branch Texas High School in Maldon and later moved to the UK to study nursing. She is a qualified registered nurse who worked as a Nurse Manager before retiring and moving to the resort town of Negril.