Ms. Lezley Bernard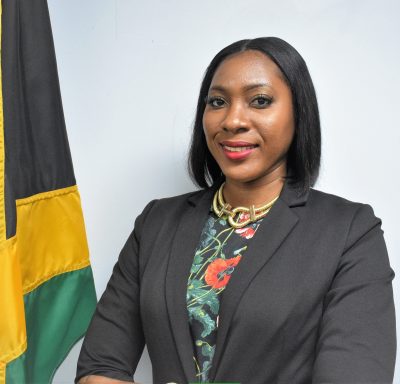 Lezley O. Bernard joined TPDCo in October, 2015 after a brief but impressionable tenure as the Commercial Services Manager at the National Solid Waste Management Authority (NSWMA). After joining the NSWMA in May of 2014, she was quickly put to task, being asked to chair the Authority's Procurement Committee. Consequently, due to her considerable experience in accounting and management, she was asked to act in the post of Financial Accountant of the Authority, which she did for 4 months until leaving to join the TPDCo team.
Ms. Bernard has been working in the accounting and management field for over 12 years and has garnered a wealth of experience in several industries, some of which gained at Qualcare Limited, a leading pharmaceuticals distributor, for over 5 years as the Assistant Accountant. After completion of her MBA in 2012, she was subsequently promoted to Credit Manager, where she single-handedly transformed the credit management function by implementing and maintaining a new set of comprehensive credit risk policies and procedures while providing strong oversight to credit control.
Ms. Bernard has a reputation for executing her responsibilities with unquestioned integrity, dedication and professionalism.
Ms. Bernard's academic achievements include an MBA in Marketing from The Mona School of Business and a Bachelor of Science degree in Accounting & Management Studies from the University of the West Indies, Mona.